How To Use
1. Make sure your tires are thoroughly cleaned and dry before applicating the product. Never use in direct sunlight or on hot surfaces.
2. Rub out the product onto the tire wall using a clean tire applicator, vinyl sponge or tire brush. Never use the product on the tire tread (tire footprint) as you may see a decrease in tire grip.
3. Let the product settle for 5 minutes. Proceed to lightly wipe off any remaining 'overly wet' spots using a clean microfiber towel to prevent the product from slinging up the paint while driving.
4. Wait 30 minutes before driving your car.
Never use on motorcycle wheels.
---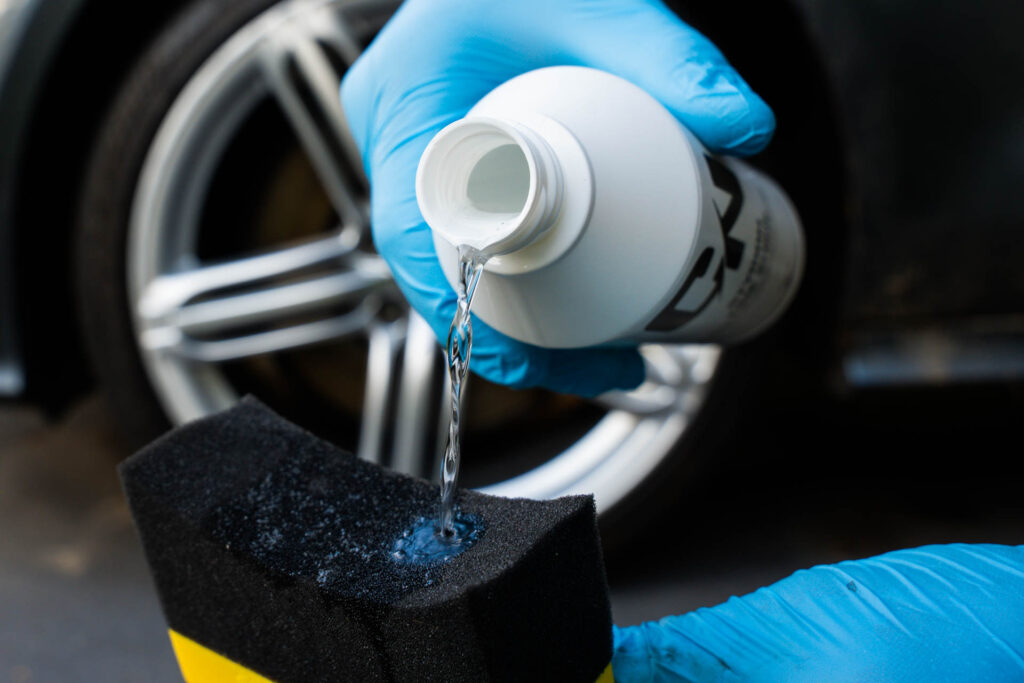 easy application
Carnetics Stygian Tire Shine boasts an easy application process. Simply rub it onto the tire using a clean tire applicator, vinyl sponge, or tire brush for a sleek, matte gloss finish that will make your tires stand out. Say goodbye to messy sprays and complicated procedures, and say hello to effortless tire shine with Carnetics Stygian Tire Shine.
protective layer
Carnetics Stygian Tire Shine doesn't just provide a deep black finish to your tires, it also creates a water repellent layer that protects against harsh weather conditions and prevents water spots. The hydrophobic properties of Carnetics Stygian Tire Shine ensure that water simply beads off the surface, leaving your tires looking cleaner for longer.